For local tourist from neighboring state, getting to Melaka is easy. They could just drive to Melaka on their own. It is also easy for international tourist. Either you drive to Melaka from Singapore or Thailand or you rent a car after arriving through the Kuala Lumpur International Airport, it is still very easy to drive to Melaka on your own.
This is because Melaka is connected by the PLUS North-South Expressway.
North-South Expressway or better known to Malaysian as the PLUS Highway.
It is the longest expressway in Malaysia with the total length of 748 km. From Bukit Kayu Hitam which is near to the Malaysia-Thai border straight to the southern portion of Peninsular Malaysia, Johor Bahru, which is the neighboring state of Singapore. The expressway links many major cities and towns in western Peninsular Malaysia. It is the backbone of the west coast of the peninsular.
It's a faster alternative to the old federal route, thus reducing travelling time between various towns and cities.
There Are 3 Toll Exits To Melaka From The PLUS Highway
Ayer Keroh Toll
Simpang Ampat Toll
Jasin Toll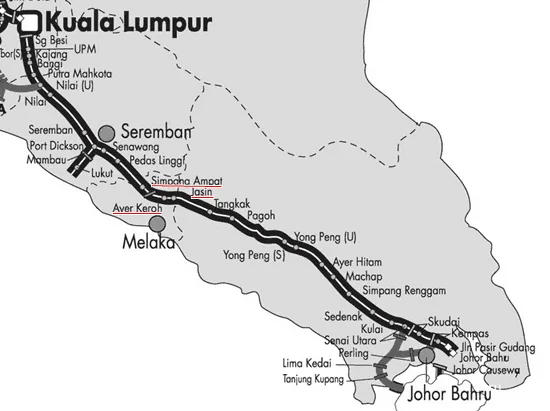 To reach these exits, first you must get into the PLUS highway. No matter where you are, once you are on the highway, it will lead you to one of the entrances above. You just need to know where you are and where is Melaka, so that you will know whether to exit north or south when entering the PLUS highway.
Which Melaka Toll Exit To Take?
It actually depends on your destination. Where do you want to go to in Melaka?
If you want to go to the tourist attractions such as Melaka Wonderland, Zoo Melaka, Mini Malaysia, Crocodile Farm, MITC and places near to these, then the best exit is the Ayer Keroh toll.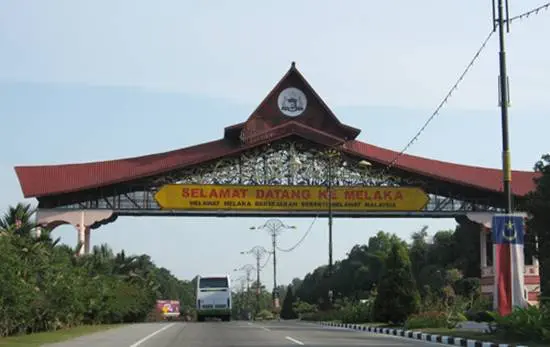 If the destination is Alor Gajah, to such places such as A Famosa Resort or Gadek Hot Spring then the best exit in the Simpang Ampat toll.
You still can use either the Ayeh Keroh or the Simpang Ampat  toll to go to Melaka town. Ayer Keroh exit is the nearest, but if you exit at Simpang Ampat toll, there's the AMJ highway (Lebuhraya Alor Gajah–Melaka Tengah–Jasin). You journey from Alor Gajah to Melaka will be faster and you could save a few Ringgits on toll fares.
For those who want to go places like Jasin Hot Spring or other places in Jasin, you can exit at the Jasin toll. Many locals that travel prefer to use the Tangkak Toll instead as the exit to some places in Jasin in nearer.
For the latest toll fares reference, please refer to the PLUS Highway Toll Fare Calculator here. We used to display the toll rates here, but it kept changing, so it is better to refer to the latest. Just key in your point of entry and exit and it will give you the toll rates.
Here's an example. If you are from the KLIA and you plan to exit Ayer Keroh, then the toll rate is RM13.04 for a car.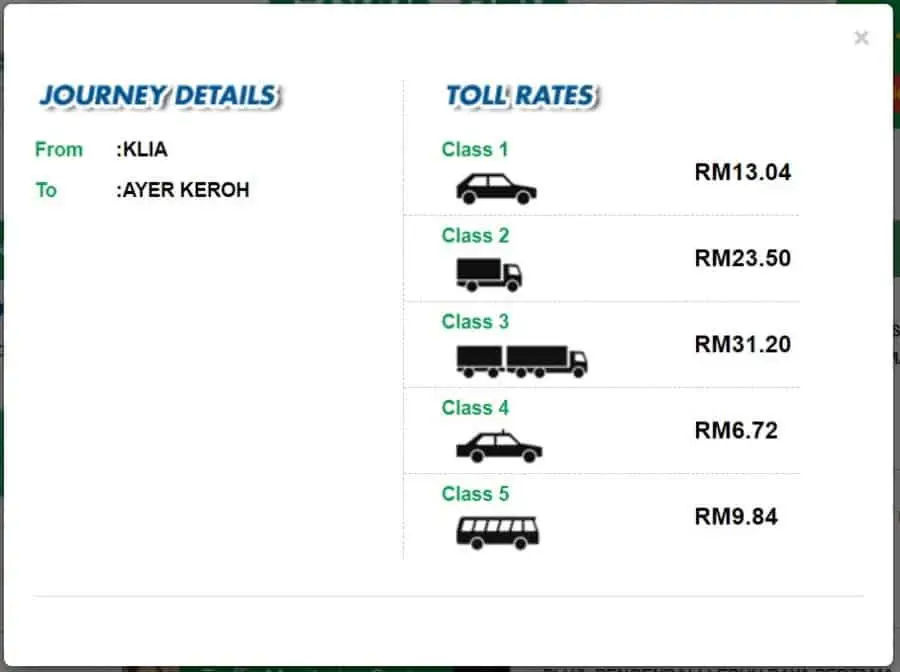 Tips – Touch N Go – Malaysia Plus Highway uses the Touch N Go system. Cash is not accepted at the toll booths. Please check with your car rental company for details. Touch N Go is a type of cashless card which you can purchase at the toll kiosks along the highway, petrol stations, 7-Eleven and other Touch N Go hubs. You can reload the card with credit at the same place.
Tips – PLUS Ronda – If you face any difficulties with your car on the PLUS Highway, call the toll free PLUSLine number at 1800 88 0000 or use the emergency telephones which are provided at every 2 km along the PLUS expressways. PLUS Ronda is available 24 hours any day. If offers minor repairs to vehicles experiencing a breakdown. Towing services to the nearest toll plaza or Rest and Service Area (for class 1 vehicles only). Your car rental company do provide technical assistant. Please check with them as well.
There's no direct highway to reach Melaka from the east coast of Peninsular Malaysia. Either you find the route to PLUS highway or you can use the federal trunk road. If you are driving on the federal trunk road, then you can reach Melaka through Negeri Sembilan or Johor.
Federal Trunk Road From Negeri Sembilan
If you are driving from Negeri Sembilan, you could either come through Tampin, Batang Melaka or Pulau Sebang. You could also drive from Pedas which will bring you to Taboh Naning, Melaka. For those driving from Port Dickson, the Linggi exit will reach Kuala Linggi. There's a famous bridge that separates Melaka and Negeri Sembilan.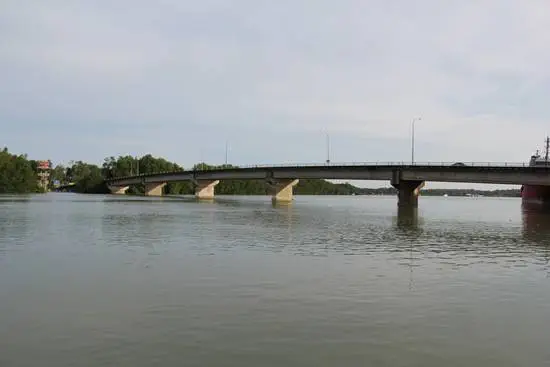 Tips – Restoran Terapung Fort Supai – There's a seafood restaurant near the Linggi bridge. The floating restaurant offers great flavors at reasonable prices. It has a beautiful view. With the uniqueness of the natural mangrove swamp forest area nearby, it is definitely hard to forget. Check out the Google Maps location.
Federal Trunk Road From Johor
If you are coming from Johor, then you could drive through Segamat and reach Tangkak before entering the Jasin district. Another way from Johor is through Muar. For those using Muar, there are 2 routes either using AMJ highway or using village road that would bring you to Sungai Rambai, Melaka.
That should cover most of the routes coming to Melaka. We hope that now you know your way.
Come and visit us at Melaka!
You don't actually need to memorize any of the names or which route to take. Technology have advance tremendously in the last ten years. Just download Waze or Google Maps from the Google Play Store or Apple App Store and you are good to go. Most probably is already on your phone.
Tips – Driving License – By the way, if you have a valid driver's license from any of the 10 ASEAN member countries or any of the Commonwealth nations, you can drive in Malaysia without the need to get an International Driving Permit. Your driver's license is valid in Melaka and Malaysia.