Melaka International Trade Center (MITC) also known as MITC Melaka was officially launched in June 2003 by YAB Datuk Seri Hj Mohd Ali bin Mohd Rustam, the Chief Minister of Melaka. MITC Melaka is known for its superior international trade center and MICE (Meetings, Incentives, Conventions and Exhibitions).
MITC is one of the landmarks building in Melaka. It is situated at Jalan Konvensyen, Hang Tuah Jaya, Ayer Keroh Melaka.
The place is quite strategic. Near to most government agencies, local banks, shop lots and many restaurants for lunch and dinner. There is also the Mydin hypermarket, mosque and hotels (MITC is opposite to MITC Hotel Melaka). MITC Melaka is also easily accessible from other towns, cities and states in Malaysia via the North-South expressway. The Ayer Keroh toll is less than 10 minutes away.
It is a well known place for trade in Melaka whether for local or international. Many organizations held their events here because of the credibility of the MITC.
Facilities and Services at MITC Melaka

1. Exhibition Hall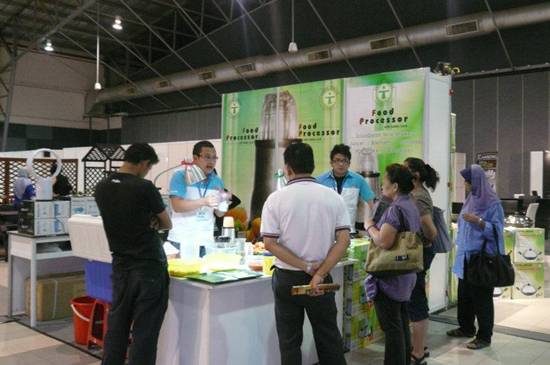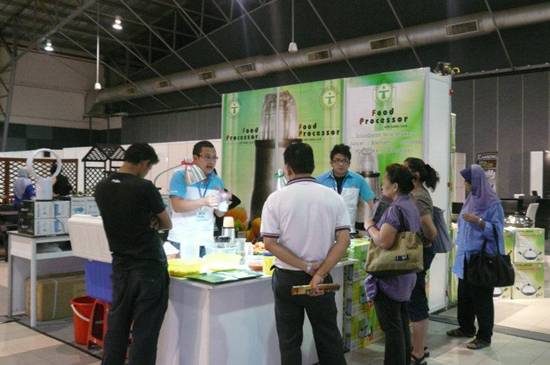 The exhibition hall takes up about 13,000 m2 on a single floor. The hall could be divided into three smaller halls – Hall A, Hall B and Hall C. You could fill up the whole exhibition hall with about 238 standard shell scheme booths.
2. Meeting Rooms
There are 8 meeting rooms available on Level 1. Three of the rooms has partition that could be removed to make it bigger. The size of each meeting room is approximately 8.5 m × 17 m and with the height of 3.6 m. These rooms are frequently used for meetings, seminars and conferences by government agencies, private agencies and NGOs.
3.  Grand Ballroom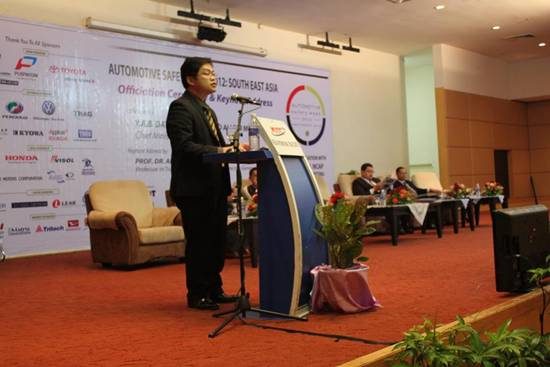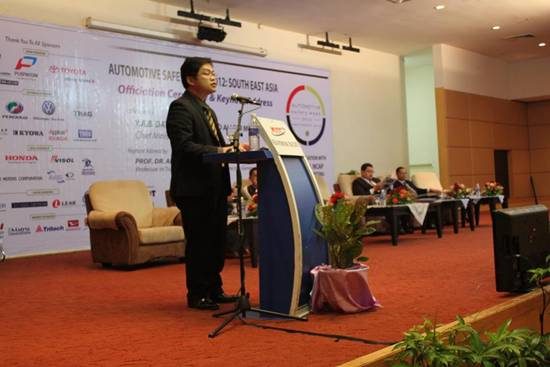 The Grand ballroom is on Level 2. The approximate size room is 51 m × 25.5 m × 4.5 m. The Grand ballroom is most suitable for weddings, birthday parties or any special event. It could accommodate about 800 guests in a banquet style.
4.  Auditorium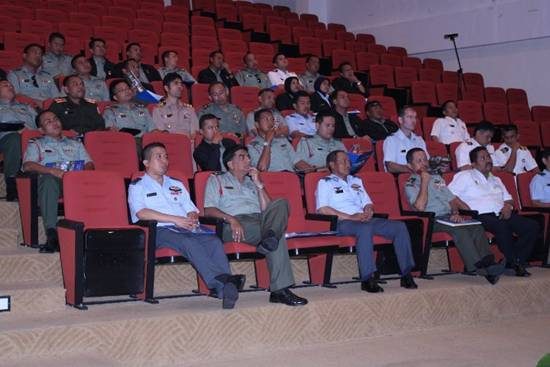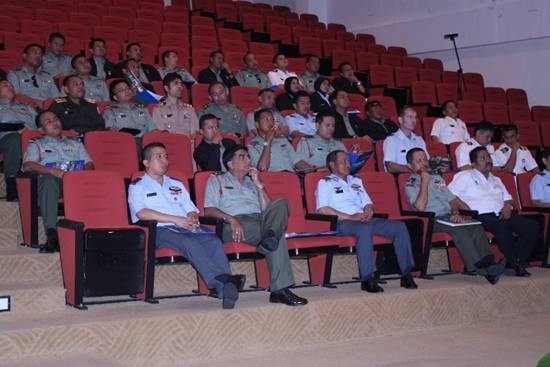 The auditorium is situated on Level 1. There are 272 seats available and it is equipped with the latest sound and lighting system with 14' x 12' screen. It is perfect place for a medium-sized conference, theater and musical performance.
5. Board Room
The Board Room is located at Level 2 and could accommodate for 20 people. Microphone and projectors are available for meeting and conference.
6. VIP Room
The VIP Room is located at the ground floor.
7. Business Centre
You could get services such as photocopy, fax and information inquiries here.
8.  Parking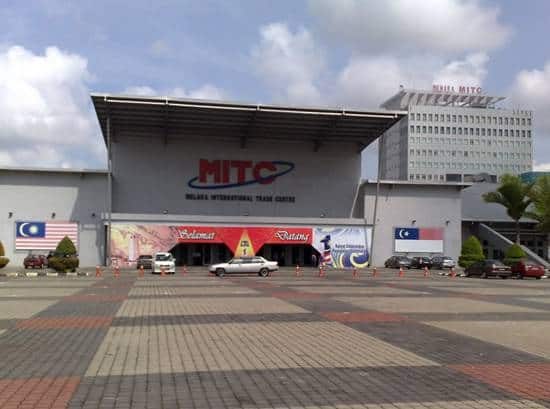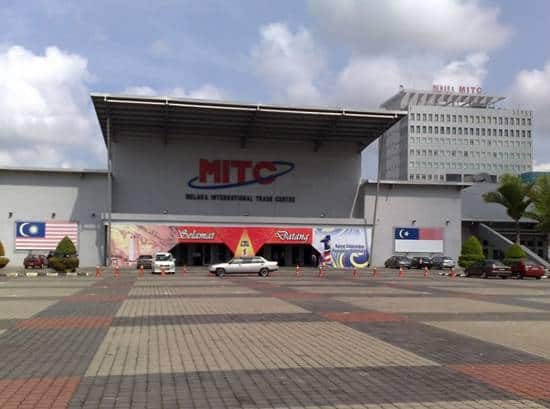 Parking is available in front of the building. But it is not enough during events. However there's another open air parking area nearby which is called the Dataran. If it not used for parking it could be used for open concerts, car exhibitions, bazaars and more.
9. Storage Rooms
MITC provide 5 storage rooms for exhibitor to stock up their belonging during the exhibition show.
10. Loading bays
MITC provide 3 loading bays behind the Exhibition Hall for exhibitors and organizers to load off their belonging to the hall.
12. Lobby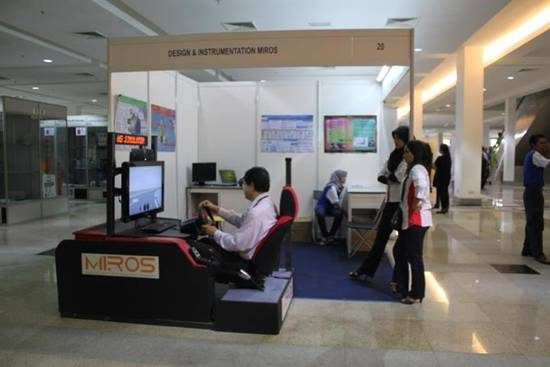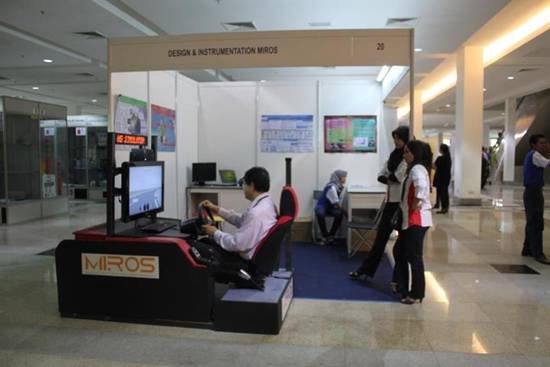 The Lobby is located at the ground floor. It is approximately 2167.5m2 and it could be used to hold mini exhibition which could accommodate 40 booths.
13. Permanent Display Area
The permanent display area is situated at the ground floor. Near to the lobby. It has 100 permanent display boards.
14. Kiosks
There are 8 kiosks located at the ground floor. It is only open during events.
15. Orange Café
Orange Café is situated at the ground floor and in front of exhibition hall. It serves delicious foods and drinks. If you don't prefer the café inside, there are many restaurants and cafés outside MITC.
16. Tech Facilities
MITC provides the latest audiovisual technology for events, seminars, conferences, presentations, etc. They also have an advance lighting systems.
Free Wifi is available. You just need to get the login id and password from their administrative staff. Other than that, TM subscribers could use TM WiFi where they are at MITC Melaka.
17. Prayer Room
A Muslim prayer room is located at the ground floor, in front of the exhibition hall.
18. Toilet 
Clean toilets separated by gender are available at strategic places.
19. Security
Security is available 24 hours services within the perimeters of MITC.
There you go, some basic information about Melaka International Trade Center. Please contact their office if you need more information:
Melaka International Trade Centre
Level 2, Convention Centre,
Jalan Konvensyen, Hang Tuah Jaya, MITC Complex,
75450, Ayer Keroh, Melaka , Malaysia
Email: generalinfo@mitc.org.my
For packages and services, please check at the official MITC website.
For past activities that were held at MITC Melaka, check out this post.