Do you want to know about Malay traditional houses? Or do you have an interest of Malay traditional lifestyle? Melaka has an attractive place that features not only Malay traditional houses but also traditional houses from all over Malaysia and Asean. The place is known as Taman Mini Malaysia and Mini ASEAN, Melaka.
It is the best place if you want to get to know more about traditional architecture as there are 13 houses represent traditional house states in Malaysia. Inside the house there are various traditional items such as arts and crafts which depict the culture of each state. Most of the houses are built by wood. You can feel how is the Malay lifestyle in the past.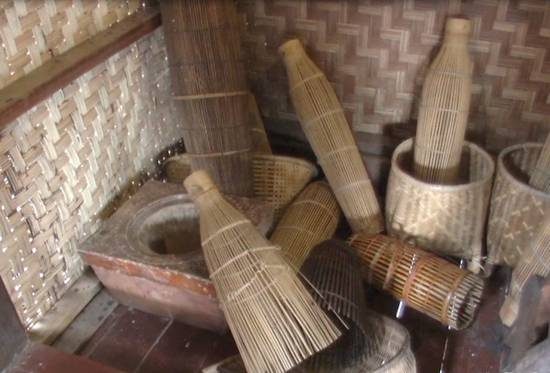 Handicraft in one the house
Other attractions in the park include weekly cultural shows and traditional games. You can enjoy the dances from the park performer as they will show many traditional dances including Malay, Chinese, India, Portugese and others. It is a life museum for current and next generation as there's only a few traditional houses still exist in Malaysia. It is good to learn the uniqueness of the architecture of Malay traditional houses  among the state.  Not just Malay state, as I mentioned earlier, it also features some of ASEAN traditional houses.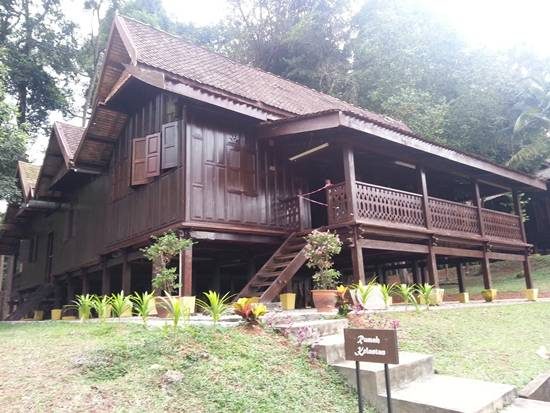 Traditional Kelantan house
The souvenirs shop and cafe is at the main gate, so you would not miss it either when you are coming in or going out. The design of shop is also unique with its wooden architecture. The shop has two wings that separated from main gate of the Mini Malaysia & Asean Cultural Park. It also has ample parking space and I don't think there will be a problem to find parking. However, if you are visiting on a weekend during school holidays, you'd better be early.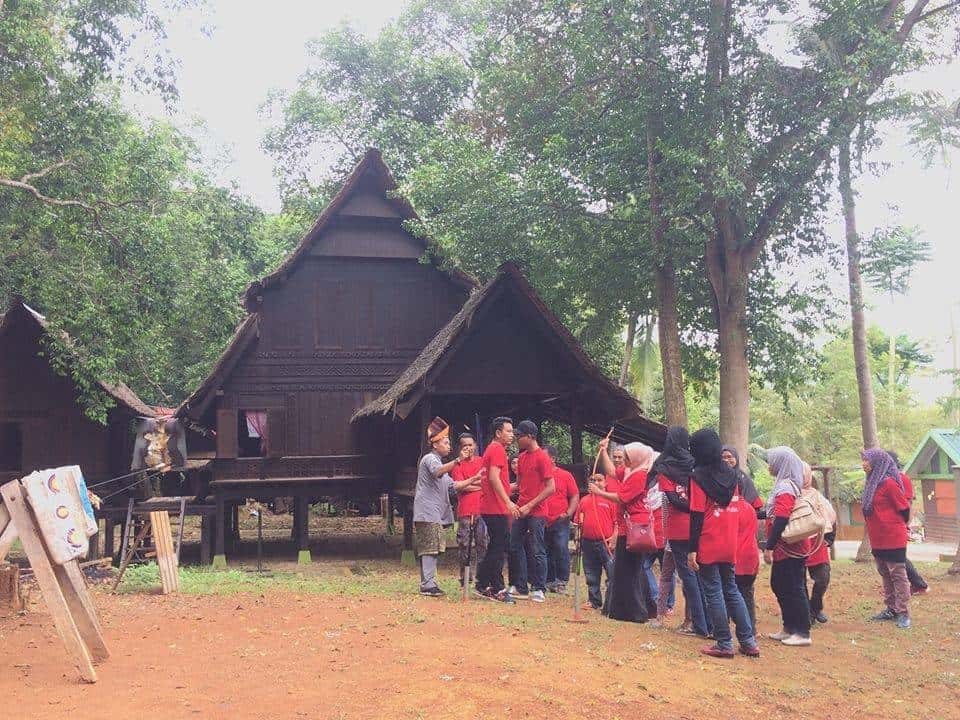 Mini Malaysia & Asean Cultural Park also introduced new activities such as kayaking at Asean Lake, Feed animal at Petting Zoo,  Batik Painting Demo, Gasing Demo and Tikar Mengkuang Weave Demo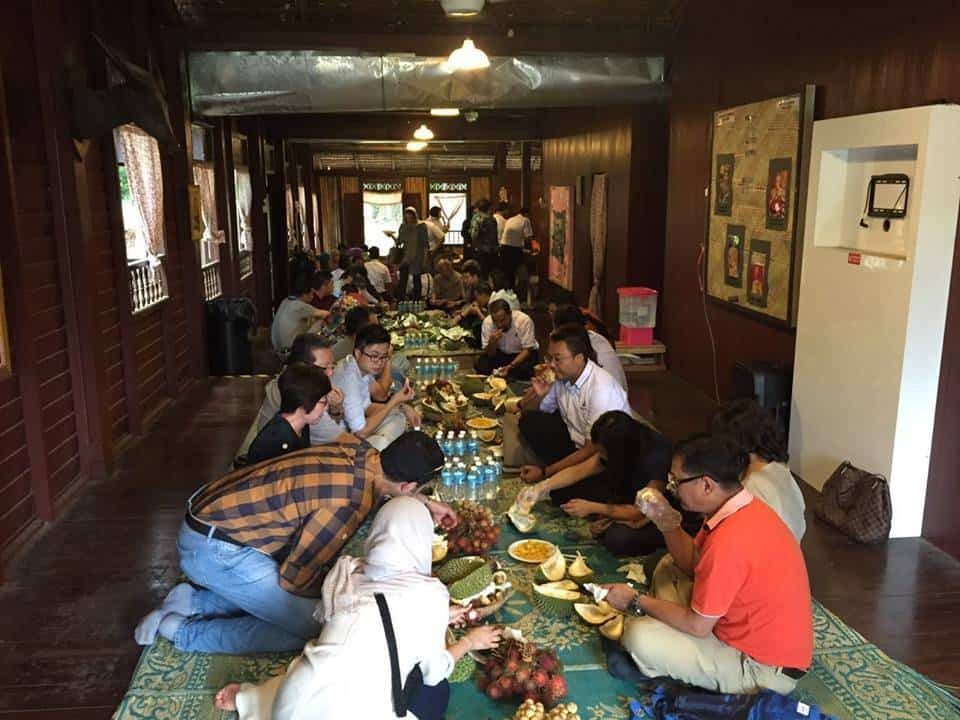 Mini Malaysia & Asean Cultural location
Mini Malaysia & Asean Cultural Park is easy to access. It is only 1 kilometer from Ayer Keroh toll exit. It is very near to Hotel Seri Malaysia and Ayer Keroh Country Club Resort.
Mini Malaysia & Asean Cultural Park fee
Here are the details about our new Mini Malaysia & ASEAN Cultural Park
Price details:
LOCAL
FOREIGNER
Adult
RM 11.90
RM 24.00
Teenager/Student
RM 10.70
RM 18.00
Children

(4-12years old)

RM 5.90
RM 15.00
Senior Citizen/ OKU

(60 years and above)

RM 5.90
RM 15.00
**Inclusive of 6%GST
Operation Hour
Open daily from 9.00 a.m. to 6.00 p.m.
Activities :
Traditional Games
Horse Riding & House Cart
"Kereta Lembu" (parking area)
Batik Painting
Kiddy Park
Playtoys Pitstop Center
Cultural performances at Pentas Teja are available at the following time:
Monday – Thursday
11.00 a.m. & 2.30 p.m
Friday,Saturday, Sunday, School Holidays and Public Holidays
11.00 a.m, 2.30 p.m .and 4.00 p.m.
Events :
Team Building
Family Day
Traditional Wedding
Explorace
Seminar or Corporate Event
Accomodation
Chalet and Homestay
Swimming Pool
Seminar Room
Don't forget to visit Mini Malaysia & Asean Cultural Park if you come to Melaka. Any enquiries, just contact below