When we talk about golf, many people will say I can't afford it. Typically, golf has always been seen as the sport for the wealthy people. Sometimes, people in the middle income group have not even touch a golf clubs before. Even the ones shops at the shopping malls seems exclusive.
Why people always react like this when we talk about golf. Compared to the other sports like badminton, football, basketball and bowling, playing golf will cost lots of money. To play golf, we need to invest a lot on its accessories. It's not just the the golf set, but also on the golf cap, golf shoes, golf pants, golf shirts. Luckily, you can wear any types of socks and underwear that you like
🙂
Besides that, the golf set include several types and sizes of golf clubs together with the golf balls and its holder. Besides all the equipment needed, the golf player needs to hire caddies or rent the golf cart to go around the course. And you just can't play golf anywhere like football or badminton. It must be at a golf course or a driving range and ones need to be a member of a golf club. The membership fee is not cheap.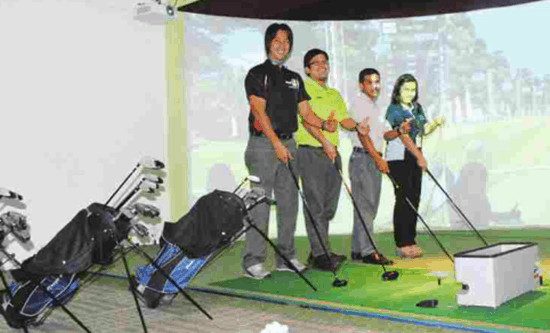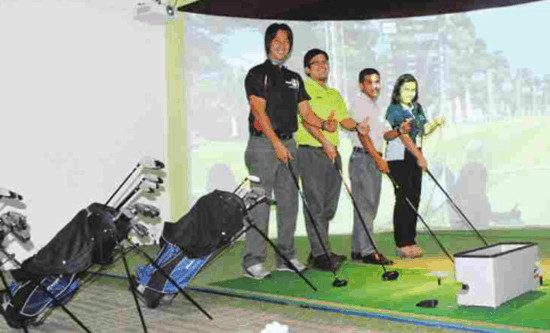 With the newly advanced technology that we have today, even a normal white collar worker can play golf. That's with a golf simulator.
There's a Golf Simulator in Melaka International Bowling Centre (MIBC) in Ayer Keroh, Melaka. Here, you are free to play golf at 52 golf courses in five countries: Korea, Russia, China, America and Japan without the need to carry your golf set or fly to those countries. Imagine that you can play golf in the all the famous golf courses in the world without having to have so much sweat.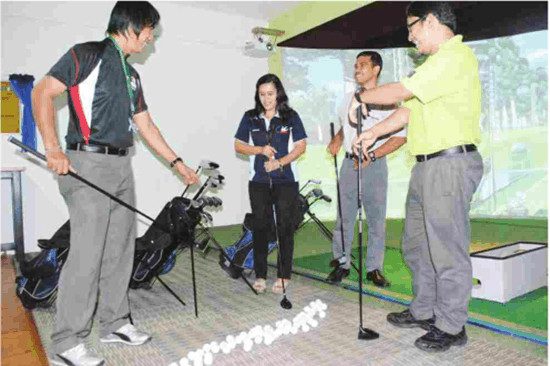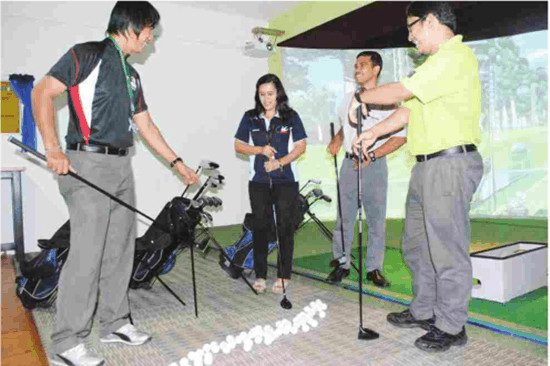 This simulator is situated at the ground floor of MIBC. It is officially opened on 4 March 2012 by the Chief Minister of Melaka. This golf simulator provides a relaxed and comfortable environment. This place provides five golf simulations including two for left-handed people. It also uses infra-red technology and graphic that show almost real view. This simulation provides experience for people to play indoor golf. Besides that, this simulator also could helps the new golf player to sharpens their techniques before going to the real game. This simulator can be played by four people at one time. When the ball is hit, people can see the location where the ball is, the distance, the hit and the wind position.
For those who wants to get involve and get to know golf better without spending a fortune, the golf simulator in MIBC also provide instructor for free. There are also video tutorials on how to stand and hit the ball correctly. The player can play golf as early as 10am till 12am every day with simulator charge as low as RM40 per hours.
Picture credit : Melaka Hari Ini