When you want to visit to Melaka, you would probably wonder what kind of food that special in Melaka and the food that you must try. Ikan Bakar is one of the famous foods in Melaka that you must try.
What is Ikan Bakar?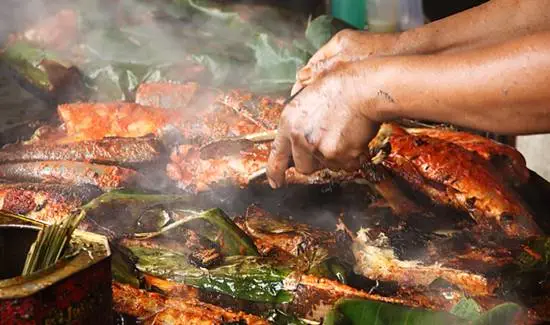 Ikan Bakar in English is grilled fish. In Malaysia, the grilled fish is a little different from the western grilled fish. Western grilled fish is made by just grilling the the fish without adding anything. Maybe some spice and seasoning to taste. The Malay style of  grilled fish is a bit different. We  tend to add a lot of different spices and others ingredient to give a unique flavor. In Melaka, ikan bakar is usually served with nasi lemak (coconut milk rice), plus a few types of sauces.  The common one is the one made from tamarind juice mix with soy sauce and some chilies.
Where can I eat ikan bakar in Melaka?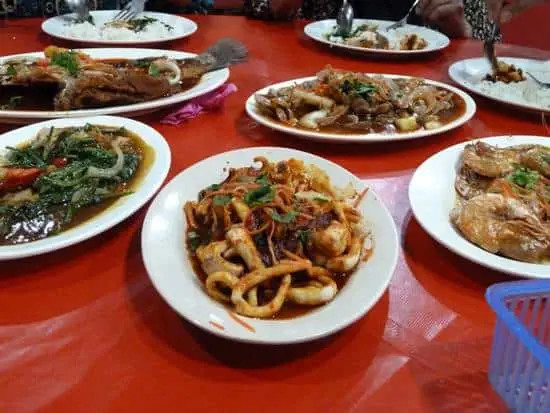 Well, in Melaka there are plenty of places that you can find ikan bakar, but if you are looking forward for the freshest fish, then go to the ones  located near the jetty.  One of the famous and highly suggested place is Medan Ikan Bakar Terapung, Umbai. It is located in Umbai area which is  about 12km from Melaka Sentral, the bus terminal in Melaka, and about 17km from the PLUS highway Ayer Keroh exit. It is also located near to Umbai jetty.
What is so special about this place?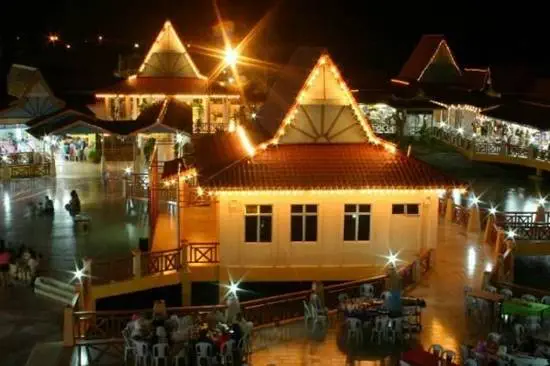 The special about this place is the building is build on the sea. That is why this place is called Medan Ikan Bakar Terapung because terapung means float. Inside the floating building, there are about 20 stall in two floors. It can accept 2000 visitor at one time. This place also has a watch tower and boardwalk at the swamp for you to see the view of the Straits of Melaka. It is great place for you to enjoy the sunset while having your  dinner.
For dinner, you are free to choose what to eat and how should your food be cooked. Other than the different types of fishes, the are other types of sea creatures like crab, squids, prawns and many morel. The price of your dinner will be based on the weight of your food.
What are the special menus that you can order?
For Malay style grilled fish, you can choose different kind of cooking style. The famous is sweet and sour fish and 3 flavors fish. Besides that you can try squid covered with flour, black pepper squid and crabs and others. You can also ask the stall owner to suggest the cooking style.
Are there any facilities there?
It has a lot of facilities such as;
Parking spaces
Community hall
Open stage
Prayer room
If you come to Melaka, you must try ikan bakar which many people claims that Melaka people are the most expert in making it.
Credit Picture :-  FotoMedia.com.my, VKeong.com