The first thing that struck me when reading this news is – the padi field owners are going to be rich 🙂
The state government is seeking feedback from ornithologists, birdwatch groups and nature enthusiasts to turn a migratory bird site here into an eco-tourism park.
Chief Minister Datuk Seri Mohd Ali Rustam said the groups could provide details on bird behaviour, migration, ecology and conservation methods before officially declaring Kampung Pengkalan in Alor Gajah, about 38km from here, as a bird sanctuary.

He added that last year, a number of species of migratory birds had turned an abandoned 3.2ha padi field at Jalan Keretapi Lama in Kampung Pengkalan into a resting area.
"Malacca will now have its own exclusive site to woo local and foreign birdwatchers. We want to declare the site as a nature conservation area following the arrival of migratory birds," he said in an interview.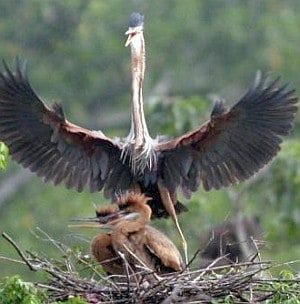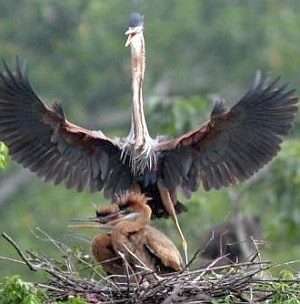 Among the types of birds found at the site are several species of heron like the gray heron, little heron, black bittern, black-crowned heron, purple heron and great-bill heron.
The other birds are the white-breasted pink green pigeon, baya weaver, lesser coucaland and yellow-ranted bulbul.
The birds, which fly a migratory route of 12,000km usually fly over the Tanjung Tuan forest reserve before returning to Siberia, China, Mongolia, South Korea, Japan and Indochina.
The site has seen the arrival of about 2,000 birds of various species since Jan 31.
Mohd Ali said initially, the birds arrived in small numbers, but their population had grown gradually over the months.
"We expect the numbers to escalate to a few thousand before the end of May when the migratory season ends.
"We found that the birds have also turned the site into their nesting ground. Hatchlings have been found, and it's possible that birds could make this location their permanent home," he added.
"We want to promote the annual bird-watching activity at Kampung Pengkalan which will benefit Malacca's tourism industry," he added.
Mohd Ali said the state government would acquire the privately-owned padi field before gazetting it as an eco-tourism site called the Pengkalan Raptor Watch and Bird Sanctuary.
Via TheStar.