On any other months, the traffic jam can bee seen only over the weekends, but during the current school holiday, the jams are more frequent. There are jams even on weekdays as the number of people and vehicles coming to Malacca doubles during the school holidays.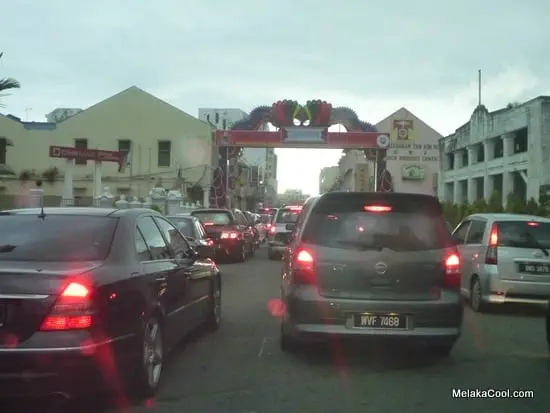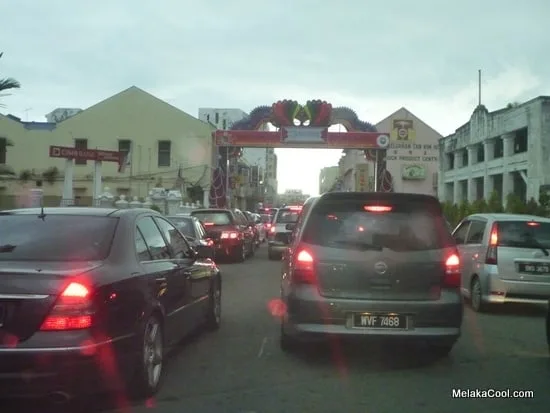 But soon, Malacca traffic jam will be history with the Land Public Transport Commission (SPAD) giving the green light for implementation of the Malacca Tram project. The RM272 million project undertaken by Mrails International Sdn Bhd in collaboration with Chief Minister Incorporated (CMI), begins in February 2013.

The tram would operates on liquefied natural gas (NGV), capable of ferrying 120 passengers at any one time at a speed of 40kph. It would begin from the Ayer Keroh toll plaza and head to the heritage zone of Malacca. It covers a distance of 40km and serving major tourist spots which includes Hotel Seri Malaysia, Botanical Gardens, Zoo Melaka and Night Safari, Melaka International Trade Centre, Taman Muzaffar Shah, Pantai Hospital, Masjid Al-Azim, Hospital Melaka, Renaissance Hotel, Dataran Pahlawan, Hotel Mahkota, Harbour Club, Equatorial Hotel and Bukit Baru.
We hope that the tram would be kids friendly and there would be enough parking space at the Ayer Keroh toll plaza.
Read more about this at The Star.