Malaysia is one of many Islamic countries in the world and Islam is also the official religion of the country. There are many mosque in Malaysia. In Melaka itself, there's at least a surau in each village. This makes it easy for Muslim, especially those who are traveling, to perform prayers. Different mosque has different architecture and style, making each unique from the other. In Malaysia, each state has a State mosque or locally referred to as Masjid Negeri. In Melaka, its State mosque is Masjid Al-Azim.

Background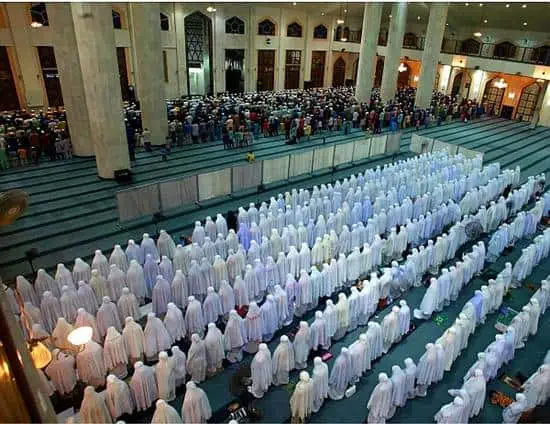 Al-Azim mosque was built on 14th May 1984. The base stone and the Qiblat direction was put by the Melaka Chief Minister  during that time; Datuk Seri Mohd. Adib bin Haji Adam. The Mosque completed its construction in July 1990 and it was officially open on 13th July 1990 or in Muslim calendar, 20th Zulhijjah 1410 by the Yang Dipertuan Agong at that time, Sultan Azlan Shah. The project cost 19.5 million ringgit.
Al-Azim mosque is situated in Melaka Tengah district and located next to the General Hospital of Melaka. The mosque  is about 3km from the main bus terminal of Melaka; Melaka Sentral. It can hold 11,700 people at one time.
Architecture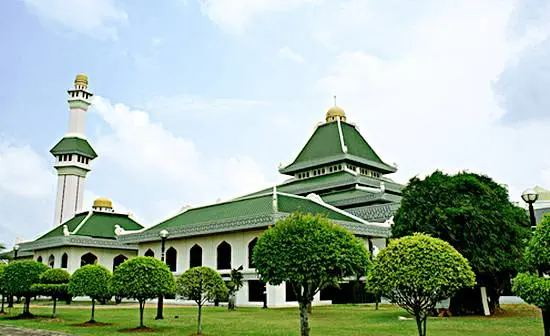 The attraction of this mosque is the architecture of the building itself. If you are a Malaysian and this is your first visit to Melaka, then you might thought that this is not a mosque as its exterior architecture resembles a Chinese pagoda.
Cool isn't it?
Besides being a place for people to perform prayers, Al-Azim is also a place where people can learn about Islam and a place for community activities.
For Al-Azim latest activities, visit their FB page.