Last Sunday (17 March 2013 ), there was program of 1 Million Women Purple Walk in Malaysia in conjunction with the celebration of 'International Women Day'. The program took place simultaneously across the country. The theme for this year is ' The Gender Agenda : Gaining Momentum'.
In Melaka, the program was held in Banda Hilir, at the Declaration of Independence Memorial. 10,000 people especially women of various ages and races joined the program. All participants need to wear purple. Puple t-shirts were given free to those who came early. Although it was about women, many men joined in as well to support the  1 Million Women Purple Walk program.
The '1 Million Women Purple Walk' in Melaka started as early 7 am. The people come joined he aerobic session. At about 8.30 am, Chief Minister of Melaka, YAB Datuk Seri Mohd Ali bin Mohd Rustam officiated the program and gave a speech  Then, all of them walked   from the Declaration of Independence Memorial to the Stadthyus building and it ended at Dataran Pahlawan.  The 'walk' was about 2.5 kilometers.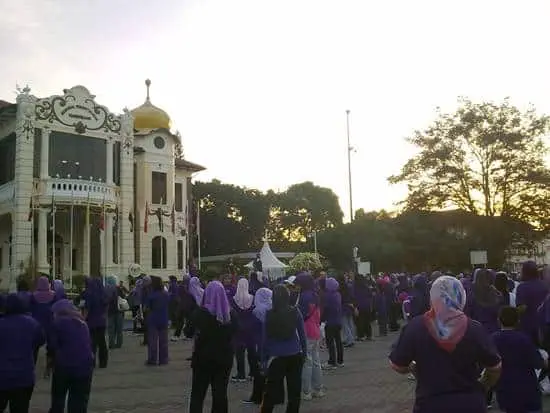 Participants doing aerobics before the walk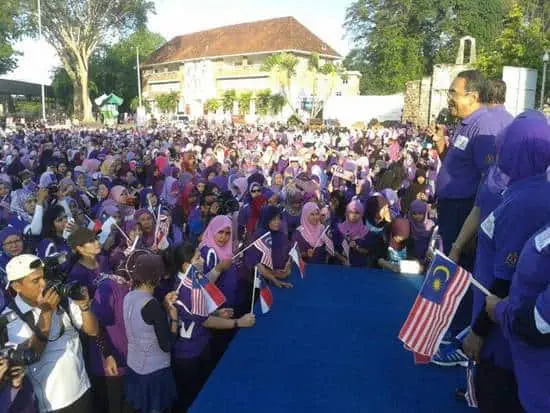 Chief Minister of Melaka  giving a speech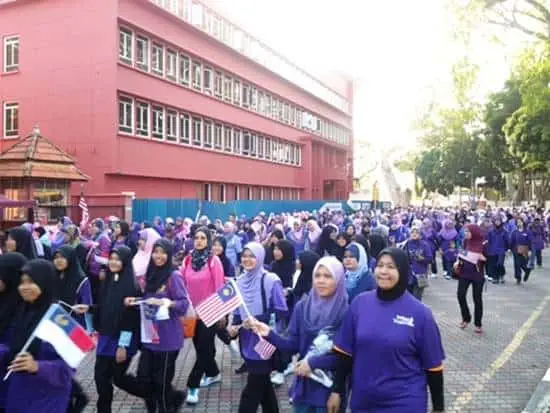 Participants  walking beside the Red building in Banda Hilir
It was not about walking. There were booths at Dataran Pahlawan. Many companies participated. Either by selling or promoting products.  There was also a big screen on the field to watch the similar programs across the country, live.
Booths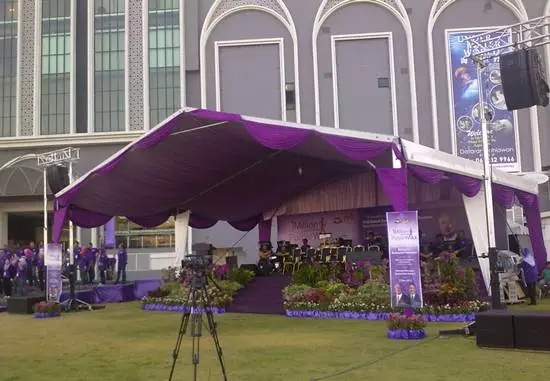 We hope that this will be an annual event. It's good in promoting women's achievements and also showing our support to our significant other. It also promotes a healthy lifestyle with the aerobics and also the 'walk'. It is a good way to promote Melaka as well.
… but, it was all about women. Is there any 'Men's Day'?  Anyone?