Education is an important part of our live. It is more than just about reading, writing or mathematics. It is one of the most important investments a person can make as it can help to open doors of opportunity for sustainable and viable economic growth. However getting a higher education after leaving high school is not a simple process as there are many colleges and universities out there. Even in Melaka, there's a handful to choose from.
We have covered Melaka International College of Science and Technology (MICOST) previously, this time it is about Kolej Universiti Islam Melaka (KUIM).
Kolej Universiti Islam Melaka is an institution of higher learning owned by the Melaka State Government. KUIM philosophy combines elements of faith, academic and vocational education. It follows the goals of the Melaka State Government that wants a generation of knowledge and skills in various fields of Islamic studies, technology, social science and the latest knowledge in addition to a high resilience to address current challenges.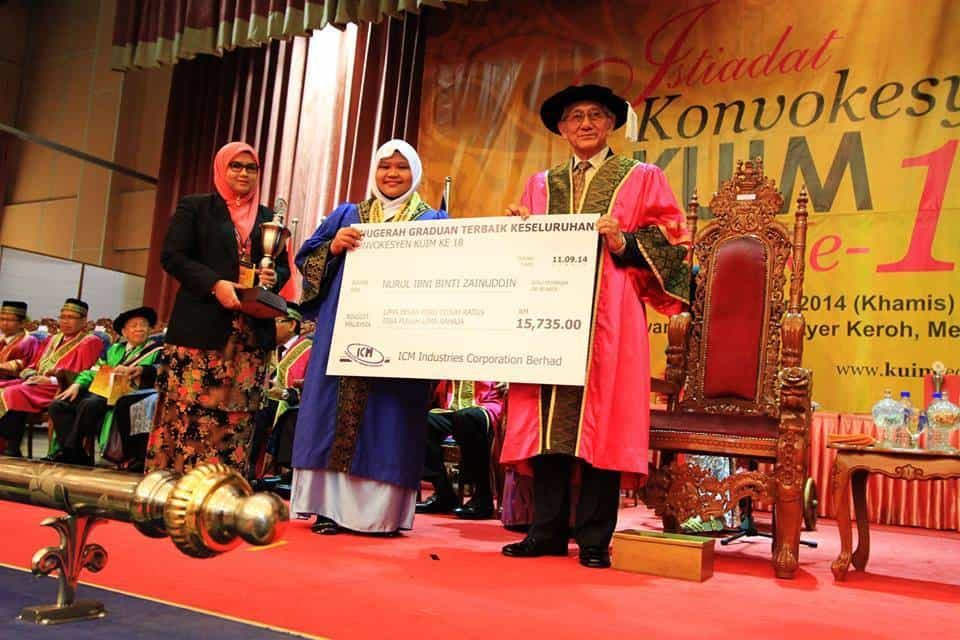 KUIM offers program across a variety of disciplines including Islamic studies, business studies, Islamic banking, Islamic law, nursing, biotechnology and information technology that meets the certification of Malaysian Qualification Agency.
It is making psychology as its niche. It is the first college in Malaysia that is developing the course at the masters degree level. Partly as an intervention to reduce psychology related problems in our community lately. Are the people of Melaka really getting crazy 🙂

KUIM Faculties
Academy of Islamic Studies
Programmes Offered:
Bachelor's Degree
• Bachelor of Management with Honours and the Islamic Development
• Bachelor of Banking and Finance with Honors
Diploma
• Diploma in Management and Administration of Islamic
• Diploma in Islamic Studies in Human Resource Development
• Diploma in Syariah
• Shariah Finance Diploma
• Diploma in Syariah Islamiyyah
• Diploma Ushuluddin
• Diploma Tahfiz Al-Quran Wal Qiraat
Graduate Institute
Programmes Offered:
Doctor of Philosophy
• Degree of Doctor of Philosophy History
• Degree of Doctor of Philosophy Educational Leadership and Management
Degree
• Masters History
• Leadership and Management Bachelor of Education
• Master of Science in Management
• Masters Degree in Islamic Studies Missionary
• Masters Degree Communications
Faculty of Business and Accounting Innovation
Programmes Offered:
Bachelor's Degree
• Bachelor of Business Administration (Entrepreneurship) (Hons)
• Bachelor of Business Administration (Finance) (Honours)
Diploma
• Diploma in Finance
• Diploma in Accounting
• Diploma in Business Information Systems
• Diploma in Marketing
• Diploma in Innovation Management
Foundation
• School of Business Foundation
Faculty of Hospitality Management
Programmes Offered: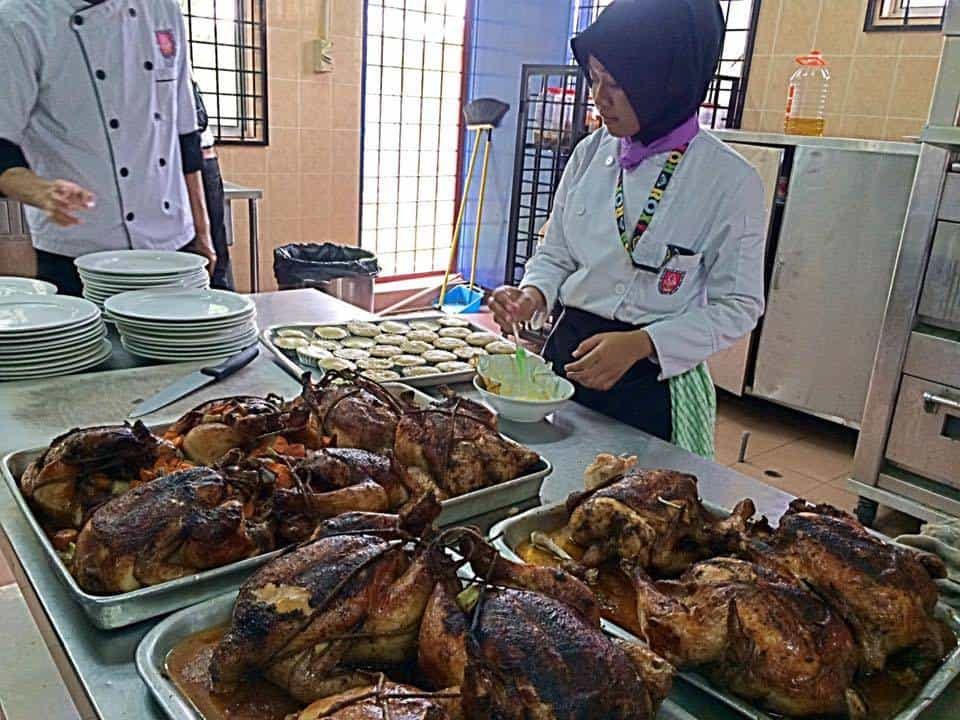 Bachelor
• Bachelor of Hospitality Management (Hons)
Diploma
• Diploma in Hotel Management
• Diploma in Tourism Management
• Diploma in Event Management
Nursing Faculty
Programmes Offered:
• Diploma in Nursing
Faculty of Science and Technology
Programmes Offered:
• Diploma in Biotechnology
• Diploma in Electrical Engineering
• Diploma in Automotive Engineering
Faculty of Arts and Social Sciences
Programmes Offered:
Bachelor's Degree
• Bachelor of Psychology
Diploma
• Diploma in Counselling
• Diploma in Mass Communication
KUIM, being a local college has done quite well regionally. It is quite well known. You'd be surprised to know that KUIM also has international students from Cambodia, Sri Lanka, Singapore and Indonesia.
The performance of the students are equally good. Most of the students that has completed their Diploma would continue their studies to Egypt, Jordan, Morocco and other countries in the Middle East.
KUIM Facilities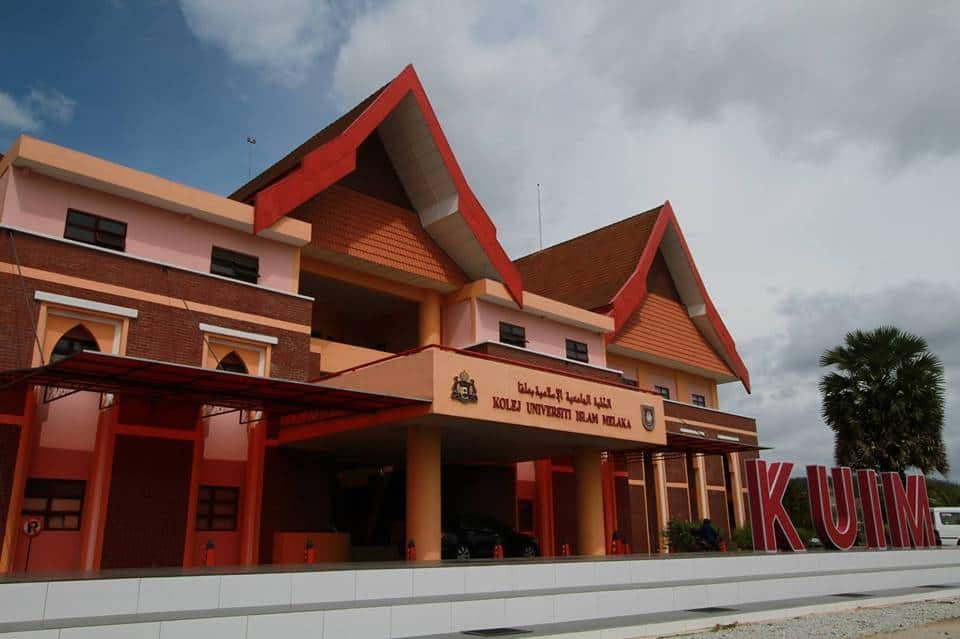 In terms of facilities, we can say that the Islamic college has all the basic needs of a student. Hostels, an auditorium, ICT complex, sports complex, a mosque, a library, transportation, cafeteria and shops. All the things that would make your study life complete.
KUIM location
KUIM is located at Kuala Sungai Baru, Masjid Tanah, Melaka. The place is about 3 km from Kuala Sungai Baru town. It is very near to the sea and fisherman village, the nearest one, or at least the most well known one is Pengkalan Balak.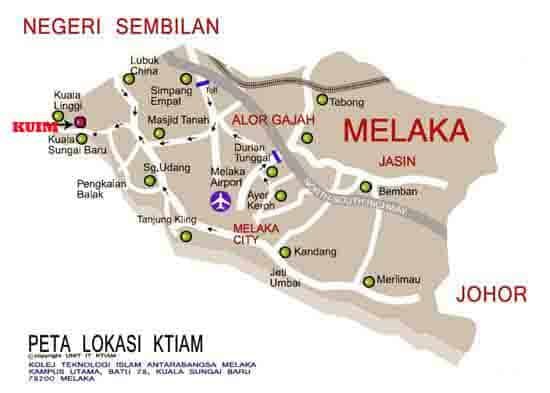 KUIM contact
Kolej Universiti Islam Melaka
KM45, Kuala Sungai Baru,
78200 Melaka, Malaysia.
No. Tel: +606-3878382 Fax: +606-3878411
For more information visit KUIM website at http://kuim.edu.my
Credit Picture : KUIM Facebook
Education can be expensive for some people, but luckily there are ways to get financial help. If you can't get a scholarship, you can always finance your education through PTPTN or if you are a Melaka citizen, then you can apply for Tabung Pendidikan TAPEM.