D'Perigi Inn Melaka is one of the famous and well know breakfast place in Melaka. Is is open from 7:30 AM in the morning until about 2:00 PM every day except Sunday. D'Perigi Inn Melaka served breakfast and lunch.
D'Perigi Inn Melaka is unique. It is just beside the owner's house and there is a well in front of the restaurant hence the name Perigi which means well in English. Ya, another perigi in Melaka.
The family business has been operating for more than 20 years and it is managed by the second generation of the family.
What Is Special At D'Perigi Inn Melaka
It is famous for its mee rebus. Popularly known by the locals as Mee Rebus Mak Leha. It's a recipe passed down the generation and modified further by the owner as she received feedback from her customers.
Mee Rebus Melaka is a Malay noodle dish. It is yellow noodles served in a mixture of sweet and spicy tasting curry gravy with a tantalizing smell of dried shrimp. The combination of sweetness and savory flavors are deliciously garnished with hard-boiled egg, spring onions, bean sprouts, fried shallots, tau kwa (dried/ fried beancurd) and a generous squeeze of lime juice.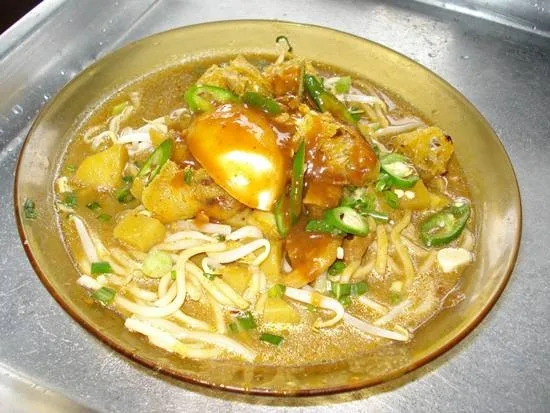 Many locals and tourist are attracted to this restaurant, along Bukit Cina. Other than mee rebus, it serves nasi lemak, mee campur, rojak, mee sup, mee soto, lontong, kuey teow sup, nasi ayam, karipap (curry puff), apam and other Malay delicacies.
Other than the mee rebus, I loved the rojak ayam – one of my favorite and of course served with a bowl of iced air mata kucing (Longan).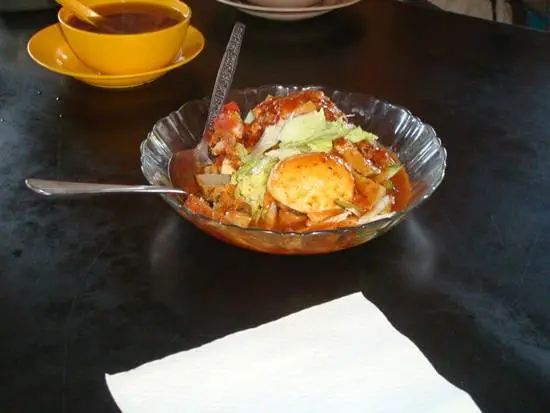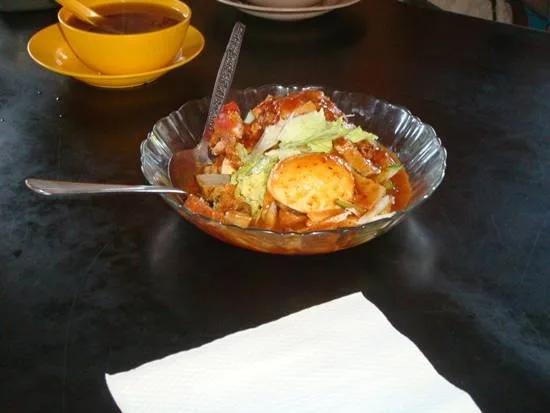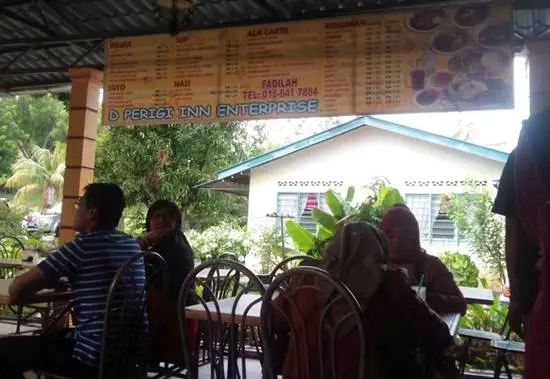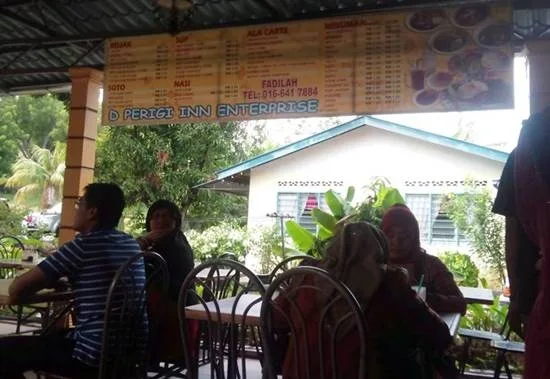 For lunch, they have the nasi campur with side dishes like the famous Melaka's Asam Pedas which include daging tetel and tenggiri, and many more Malay style side dishes.
Overall food is delicious and affordable.
Where is D'Perigi Inn located?
D'Perigi Inn is located at the famous hill in Melaka, Bukit Cina. It is about 2-3 km from Hospital Melaka and about 4 km from Melaka Sentral. There are many landmarks near the area such as Perigi Hang Li Po and Maktab Perguruan Perempuan Melayu, Durian Daun.
Don't worry if you can't find it. Ask around, the locals know the place very well. Here is a map for your reference.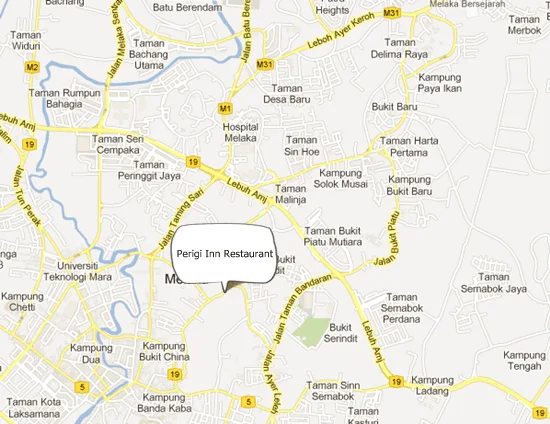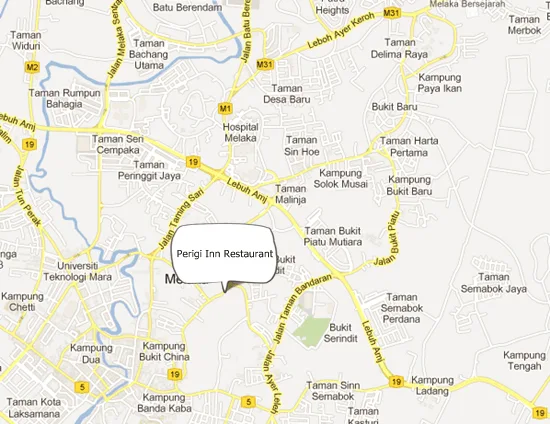 D'Perigi Inn maps
The only problem at D'Perigi Inn is parking. There's no specific parking lot near the restaurant so you have to park your car by the roadside. Please be careful as the road is always busy.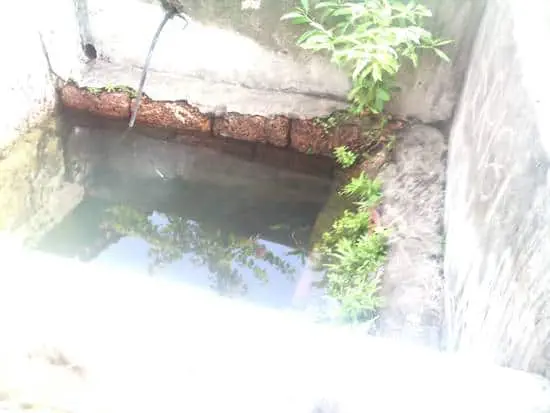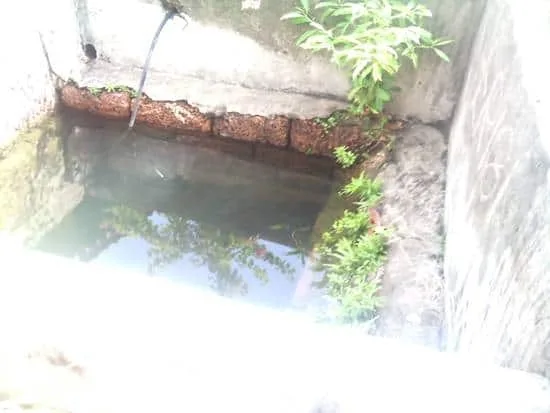 D'Perigi Inn Melaka Opening Hours
For more information, the details are as below:
D'Perigi Inn
715 T Jalan Bukit Cina
75100 Melaka
Monday – Saturday
7:30 AM – 2:00 PM
The owner, Puan Fadilah, could be contacted at +6016 641 7884.
D'Perigi Inn FB Page